Top five EPI blog posts of 2022
:
Inflation and minimum wage increases among the most-read posts
Inflation concerns were top of mind for workers and their families across the country, but misinformation on the cause of rising prices was rampant. To figure out what was really going on, many readers turned to the Economic Policy Institute for research-based answers.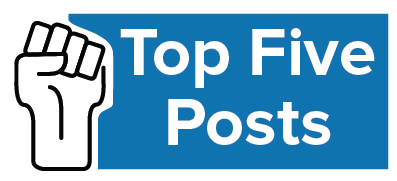 The majority of EPI's top blog posts this year dealt with inflation, including how corporate profits, not workers' wages, were contributing to bigger price tags.
But the top post in 2022 was on minimum wage increases in 21 states, a welcome pay hike for workers struggling to make ends meet.
Here is a rundown of the top five posts:
Enjoyed this post?
Sign up for EPI's newsletter so you never miss our research and insights on ways to make the economy work better for everyone.