Lessons from a successful fight for affordable housing in the heart of Silicon Valley
:
Menlo Park's "No on V" victory is a model for the nation
The affluent town of Menlo Park—where Google was founded, Meta (formerly Facebook) has its headquarters, and the median home price is $2 million—is a test case for how communities can win when it comes to creating affordable housing for workers and righting the wrongs of segregation.
Some Menlo Park residents pushed back against proposed housing for teachers and support staff who couldn't afford to live in or near the towns where they teach, introducing Measure V. The measure, defeated in 2022, would have blocked the teacher housing and made it more difficult to build homes, including affordable apartments, in their communities.
This win—in one of the richest suburbs in the country—is a story of unyielding grassroots activism, years of preplanning, and constant reinforcement of the "No on V" coalition's vision of a racially, ethnically, and economically diverse town.
This strategy aligns perfectly with what we argue in our book Just Action and shows what is needed to achieve change and reform a biased housing system spawned from government-sponsored segregation.
Menlo Park, known as the "capital of venture capital," is a town of about 30,000, of whom 3% are Black, 17% are Hispanic, and the remainder are white and Asian. Located in the heart of the San Francisco Bay Area's Silicon Valley, the median household income in Menlo Park is over two and a half times the nationwide figure. Most of the city's teachers, public employees, and service workers can't afford to live near their work.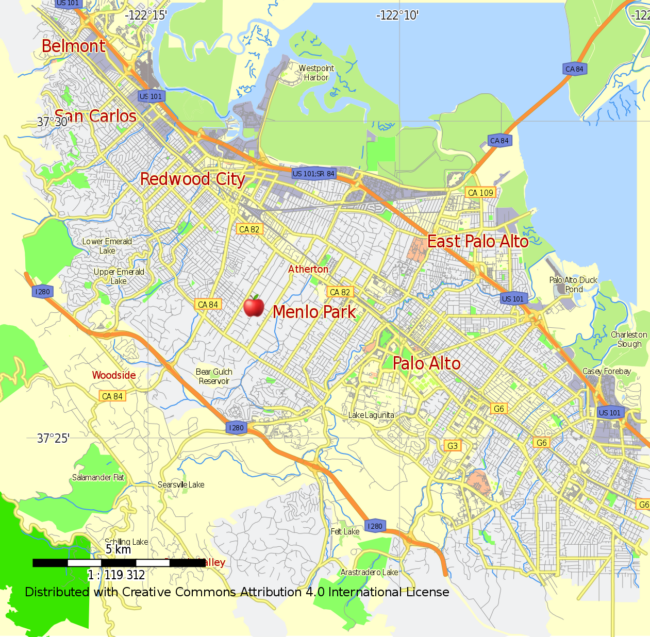 Redressing segregation requires that towns like Menlo Park diversify their housing to allow residents with a range of incomes to live within them. We suggest that zoning reform, inclusionary zoning, and affordable housing production can help accomplish this. But these strategies are often met with resistance by residents who claim that increasing affordability will threaten their community character and property values—a veiled attempt to keep these places affluent and white.
It's not surprising, then, that some in Menlo Park opposed a local school district's proposal to build 90 units of affordable housing for teachers and staff on a vacant site the district owned. They crafted a ballot measure to block the construction but went further. If passed, it would have required voter approval to reclassify any parcel zoned for single family dwellings. In a city where existing home prices are in the millions, Measure V had the potential to block all attempts to create more affordable housing options.
If this measure had been proposed before we wrote Just Action, we would have explained that launching a campaign to defeat the measure is an example of an activity that a suburban group hoping to redress segregation could undertake. Instead, I write about it now as a successful model for other communities.
Here's how it happened.
Menlo Park voters resoundingly defeated Measure V thanks to a campaign launched by the Housing Leadership Council of San Mateo County and Menlo Together, a local organization formed four years earlier to promote equitable housing, environmental sustainability, and transportation. I spoke with Karen Grove, chair of her family's philanthropic foundation and one of Menlo Together's founders, and Margarita Mendez, a teacher and leader in the No on V effort, to hear more about how they defeated the measure and what they learned in the process.
Before Measure V was proposed, Menlo Together was busy building a base of supporters aligned with its vision of transforming the city into one that is integrated and diverse, multi-generational, and environmentally sustainable. The group developed a training around my father Richard Rothstein's seminal book, explaining how government policy intentionally segregated the region and connecting this history to the city's current racial makeup and housing affordability crisis. In 2019, over 300 people came to hear Richard speak about the book at a local church, and a few weeks later, over 100 came to the group's first workshop. Then the pandemic hit and the training went virtual, but it still retained an "in-person feel," as Grove explained: "We tried to make it supportive so that people felt in community and not judged as they were facing an uncomfortable set of facts." Menlo Together ran the program for a regional housing conference, the school district, the county's office of housing, and neighboring cities. "Once we did it a few times," said Grove, "people asked us to do it again and again." In 2021, over 500 people attended a workshop.
Because of this ongoing public conversation and the group's expanding support, when Measure V was introduced, many residents understood that it wasn't only about 90 units of teacher housing. As part of its organizing, Menlo Together required that members agree with the group's vision and its values of equity, sustainability, inclusion, health, and racial and economic justice—this measure was another test of these values. In its workshop, participants studied how segregation had been created. Now we know better, Grove said, "so it's time to do better."
The campaign had a very sympathetic message—it's hard to argue against housing for teachers, especially in a district where one-third of teachers leave every year, in large part because they can't find affordable housing near their work. The campaign also benefited from a growing membership base; several early, generous donors, including Grove's family political action fund; access to voter identification and turnout information and systems; and assistance from regional housing advocates who saw the danger of similar measures passing in surrounding cities if this one wasn't defeated.
What struck me the most in talking to Grove and Mendez, however, was how important it was for them to be explicit about their values and how this contributed to their success. Grove said she learned many lessons from the No on V campaign, but one stood out:
"It's worth planting a flag for your values," she said, adding that the worst that can happen is people won't agree. "That's what Menlo Together did and what this campaign did. We said, 'here's what we stand for and here's the programming around it, and we're going to act in accordance with that, and come join us if you want and if you don't, that's OK. This is an experiment, let's find out how many of us are here.'"
Mendez was born in Mexico and raised in neighboring Redwood City. She has lived in Menlo Park since 2004 and has been a teacher in a nearby district for over 20 years. Her family moved to Menlo Park when home prices were more affordable. Before Measure V, she wasn't very active in local politics, but in 2022, she was inspired to call in to a city council meeting to challenge the objections she was hearing to the teacher housing development.
Mendez recognizes how lucky she was to grow up in the area and brushes aside arguments from Measure V supporters that hard work is all that is needed to be able to live in Menlo Park: "I'm like, that's bull****. It's luck. I don't want to keep teachers from living in this neighborhood."
Mendez' call to the city council meeting got Grove's attention and she reached out to Mendez, who began attending local housing events. "Then it was a no-brainer for me to start getting more and more involved," said Mendez. "What they're presenting [are] the things I care about." Soon, she was spending every weekend knocking on voters' doors to discuss Measure V.
When Measure V was introduced, Grove proposed that the Menlo Park City Council study the measure's racial equity and educational impacts. Her suggestion was criticized in public forums, but the City Council authorized the analysis and its conclusions helped inform the No on V campaign's top four messages:
Teachers need housing and they can't afford to live in Menlo Park. With teachers commuting hours to their schools and with 30% leaving the district every year, students' education suffers.
Measure V violates a state law that requires cities to allow for housing that serves all income levels and risks expensive lawsuits, which would cost taxpayers.
The measure would perpetuate Menlo Park's racial segregation.
Measure V would not only block the proposed teacher housing—it would make it harder to build diverse housing in the future.
Every Saturday, Mendez went door-to-door in the more affordable parts of the city delivering these messages. "We didn't have to sell [this to] anybody. Everyone understood how expensive it was to live here, no one would argue that point," she recalls. Grove, who canvassed in more expensive neighborhoods, said that even when she expected opposition, she was often surprised by the support she found. She recounted that "some of the people who didn't need persuading learned that other people in Menlo Park share their values. Some of them felt really isolated in those values." Mendez concurred—her involvement showed her that she wasn't alone in wanting a more inclusive community. "These are my people in Menlo Park," she said. "I didn't know they existed here and that was really powerful."
The No on V campaign's victory (61% to 38%) is inspiring and worthy of celebration. But it was even more inspiring for me to hear Grove and Mendez explain how the campaign helped them find like-minded neighbors when they didn't expect to, and how leading with their embrace of diversity allowed for this outcome. Too often, efforts to counter neighborhood opposition to affordable housing shy away from advocating for inclusion and diversity because of fear that these values won't garner the support they need. Instead, efforts emphasize only legal or fiscal concerns. Menlo Together showed that, even in one of the most exclusive communities in the U.S., supporters of inclusion exist—they just have to be found and connected to each other. Then they must organize.
Over 600 people engaged in some way with the No on V campaign, and another 1,000 or more told campaign volunteers that they were voting against the measure. The group is now seeking ways to engage these supporters in the future.
Menlo Together's decisions are made by a core team of 12. Engaged members who stand out in the group's working committees, actions, and events are invited to attend core team meetings but not vote. A subcommittee then nominates voting members as seats vacate, ensuring that white members are a minority of the decision-making body. The voting members decide on the policy positions the group takes, and if a policy is specific to a formerly redlined area of the city, it must have the support of the core team members from that neighborhood.
Early in the No on V campaign, Grove asked Mendez to debate a Measure V proponent at a public forum. Mendez had never done anything like this—it was far outside of her comfort zone—but she did it. I can see why Grove tapped Mendez for this role. She's passionate and persuasive. She's also similar to many residents of affluent communities who want their neighborhoods to be more inclusive but don't know what steps to take or if others share their aspirations. Mendez happened to join a group that was already formed and well-funded, but change can start just by talking to your neighbors:
"Here we were, this small group. Even though we have money, it was the work we put in knocking on doors, getting in front of people, talking to whomever [that made us successful]," she explained. "Our community has room for not just the lucky people or the wealthy people, there is room [for everyone] and if communities want to include everyone, people can organize and get this done. That's what we did."
A slightly edited version of this blog will be published on the "Just Action" Substack column of Leah Rothstein and Richard Rothstein. You can subscribe here. Richard Rothstein is an Economic Policy Institute distinguished fellow.
Enjoyed this post?
Sign up for EPI's newsletter so you never miss our research and insights on ways to make the economy work better for everyone.