States that restricted collective bargaining saw a relative decline in spending on teacher benefits
:
Average per school district spending on teacher benefits in five states that restricted teachers' collective bargaining rights in 2011–2012 and in all other states, 2008–2016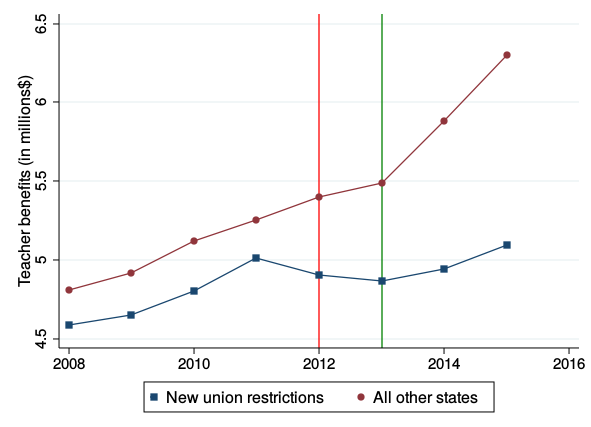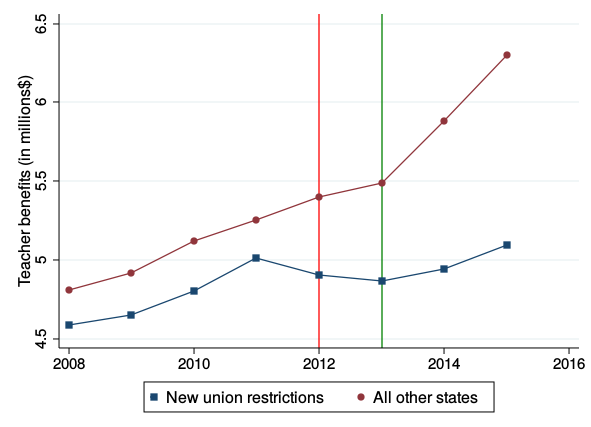 Note: The five states are Idaho, Indiana, Michigan, Tennessee, and Wisconsin. Data are for elementary and secondary public school districts.
Source: Local Education Agency Finance Survey microdata from the National Center for Education Statistics (NCES 2008–2009 to 2015–2016)
View the underlying data on epi.org.