Growing cyclical sensitivity of property tax revenues
:
Annual decline in property tax revenues associated with lagged 1 percentage point increase in unemployment, pre and post-2000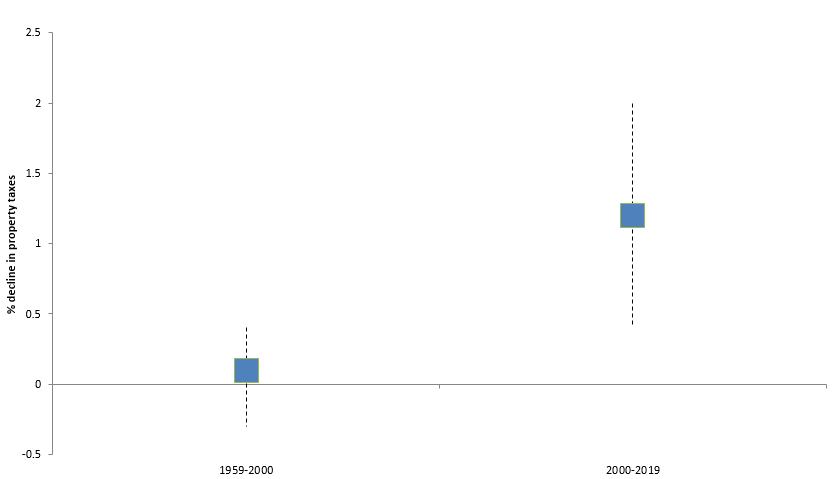 Note:  The annual change in state and local taxes property taxes is regressed on the annual change in the unemployment rate lagged two years and a time trend. The earlier time-period includes the years from 1959 to 2000, while the later time period includes all years 2000 and after. The lines above and below the estimate represent 95% confidence intervals.
Source:  EPI analysis of Bureau of Economic Analysis National Income and Product Accounts (NIPA) Table 3.3, and BLS Labor Force Statistics from the Current Population Survey.
View the underlying data on epi.org.